Rabeprazole + Levosulpiride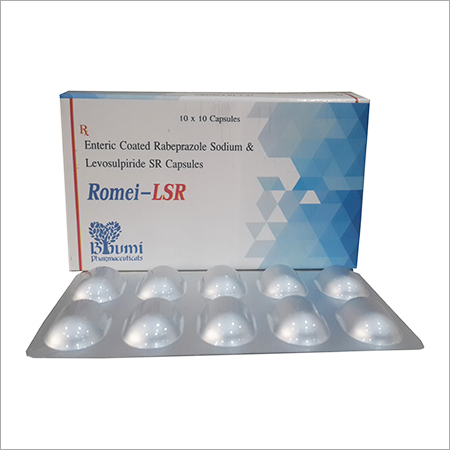 Rabeprazole + Levosulpiride
Product Description
Rabeprazole + Levosulpride
The combination medicine suppresses gastric acid production in the body. This is a pro-kinetic agent that is utilized in the management of functional dyspepsia on the footing of dopaminergic tracts controlling gastrointestinal motion.
Capsules can be utilized in the aid of following conditions:
Postoperative vomiting, vomit during cancer chemotherapy.

Erosive or ulcerative GERD.

Dyspepsia

Healing of small intestine ulcers.

Zollinger Ellison Symptom.

Gastroparesis.
Dosage:
A capsule in an empty stomach, or as recommended by Physician.
Mechanism of action:
Inhibits gastric acid secretion by specific suppression of the hydrogen-potassium adenosine triphosphatase (H+, K+-ATPase) enzyme system recovered at the secretory subsurface of parietal cells. The medicine is a sulpiride isomer, which holds its prokinetic action through a dual mechanism: 1) as a D(2) dopamine receptor opponent and 2) as a serotonin 5HT(4) receptor agonist, consulting this medicate with a cholinergic effect. It is also effective in delayed gastric evacuation and may be attendant to its activity on the gastric motor function.
| | |
| --- | --- |
| BRAND NAME | ROMEI LSR CAPSULES |
| Active Ingredients | Rabeprazole + Levosulpride |
| Strength | Rabeprazole 20mg + Levosulpride 75mg |
| Packing | Alu Alu Pack |
Trade Information
300000 Per Month

35-45 Days