Chlorpheniramine Maleate+Ammonium Chloride+Sodium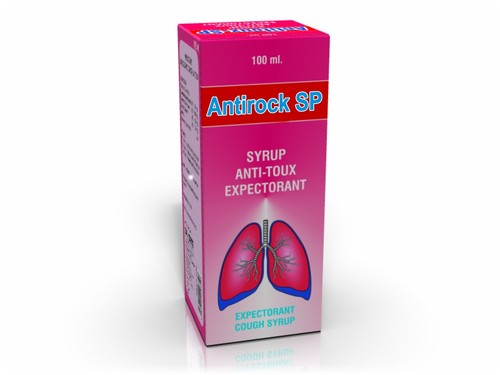 Chlorpheniramine Maleate+Ammonium Chloride+Sodium
Product Description
Chlorphenamine Maleate+Ammonium Chloride+Sodium Citrate
Chlorphenamine Maleate is known for relieving indications of sinus pressure, runny nose, sinus congestion, watery eyes, itchiness of the nose and throat, and sneezing that occurs due to upper respiratory contagions eg. allergies, colds and hay fever. It may also be utilized for some other conditions as observed by your doctor. It works by making a blockage in the action of histamine that reduces symptoms such as sneezing and watery eyes.
Used to medicate the pain caused by suntan, insect bites, minor burns/cuts/scratches, minor skin vexations, or rashes from poison common ivy, poison wood, or poison sumac. Diphenhydramine comes to the class of medicines titled as antihistamines. It prevents the effects of a particular natural substances (histamine), which causes itching. Calamine assists to dry the weeping and oozing reasoned by vexation from poisonous plants. Use of Chlorphenamine Maleate is not advisable in children below 2 years unless suggested by the doctor.
Indications
Impermanent relief of itchy, watery eyes, sneezing, itchy nose or throat, and runny nose grounded by hay symptom (allergic rhinitis), or some other respiratory allergic reactions.
Side effects:
Get emergency medical assistance if you observe any of these signs of an allergic reaction: swelling of your face, tongue pharynx, lips, hives, or hard breathing.
Buffeting heartbeats or fluttering in your chest

Aching or difficult urination

Little urinating

Cognitive state

Stringency in your neck or jaw, unmanageable movements of the tongue.
Some common side effects of the medicine may also include:
Dizziness, loss of coordination drowsiness

Dry mouth, dry nose, dry throat

Constipation, upset stomach

Dry eyes, blurred visual sense

Day-time somnolence
There is not any information on the excretion of chlorpheniramine debut into human milk. Nevertheless, because other antihistamines are passed into human milk in low densities, the manufacturer suggests that carefulness is must when using by a pregnant and breastfeeding women.

Ammonium Chloride Uses

Ammonium chloride is utilized for the comfort of cough in the form of cough expectorant. It is also utilized as an injection to medicate patients with metabolic alkalosis and hypochloremia.
Actions
Description: Ammonium chloride is an acidifying substance; it enhances acidity by increasing free hydrogen ion property. It is utilized in patients with metabolic alkalosis as a effect of chloride loss after gastric suction, vomiting, gastric fistula drainage and pyloric stricture. It has also been utilized in the therapy of diuretic-induced chloride diminution and alkalosis resulting from inordinate use of alkalinising medicates.
Indications
Ammonium Chloride Injection, after solution in isotonic sodium chloride injection, may be pointed in the management of patients with (1) hypochloremic states and (2) metabolic alkalosis.

Side effects
Fast intravenous direction of Ammonium Chloride may be attended by pain or vexation at the spot of injection or along the blood vessel route. Reactions which may fall out because of the mixture or the method of administration include feverish response, contagion at the site of injection, venous occlusion or inflammation extending from the portion of injection, eructation and blood disease (from large volume diluent).
If an inauspicious reaction does occur, stop the infusion, evaluate the patient, constitute appropriate therapeutic steps and save the residual of the fluid for test if take for necessary.
Contraindications
Ammonium Chloride is counseled in patients with terrible impairment of renal or internal organ function. It should not be handled when metabolic alkalosis due to vomiting of hydrochloric acid is attended by loss of sodium (excreting of sodium bicarbonate in the urine).
Sodium Citrate
Sodium Citrate is metabolized to hydrogen carbonate, which in turn neutralizes gastric acid between the production of carbon dioxide.
Uses
Sodium citrate is utilized to cure acidosis (addition of acid in the blood grounded by kidney illness), gout (inflammation of joint reasoned by abnormal metabolism of uric acid), and urinary tract infection (symptom of the urinary bladder) in women, constipation and kidney stones. It is also utilized in accumulation with other medicates as a preservative for the kidney, human liver, and pancreas before organ surgery.
Oral Re-hydration Solution is used for treating diarrhea.
Sodium Citrate Side effects
Mild diuresis

Tetanus

Metabolic alkalosis

Diarrhea

Nausea

Vomiting
Sodium Citrate Contraindications
DM, HTN, Heart disease, or those on a reduced salt diet. Hard renal impairment, azotemia, micturition or anuria.
Medical assistance before the usage of this medicine is necessary in the cases Pregnancy and lactation.
Sodium Citrate Interactions
Alkalinization of the urine because of the use of Sodium Citrate, theoretically, may effect in a reduced therapeutic result of the following medicament:
Chlorpropemide

Lithium

Salicylates

Tetracyclines.
Antacid: Attendant use of antacids with citrates may effect in general alkalosis. Concurrent usage of antacids with sodium bicarbonate as well as sodium citrate may boost the evolution of calcium stones in patients with uric acid stones and may also reason in hypernatremia. Coincidental use of aluminium-containing antacids with citrate salts can enhance aluminium assimilation, possibly consequent in chronic aluminium toxicity, particularly in patients with renal inadequacy.
Laxatives: Concurrent direction of citrates with laxatives may have an accumulative effect.
| | |
| --- | --- |
| BRAND NAME | ANTIROCK SP SYRUP |
| Active Ingredients | Chlorphenamine Maleate+Ammonium chloride+Sodium citrate |
| Strength | Chlorphenamine Maleate 2.5 mg +Ammonium chloride 100 mg +Sodium citrate55mg |
| Packing | 100 ml bottle |
Trade Information
300000 Per Month

35-45 Days